By: Editor, MRWEB
August 18, 2022
Wine consumer sensory and attitudinal data and analytics platform Quini has updated its self-serve QUINI DATA platform, with the addition of a dashboard delivering topline consumer insights about a product, at a glance.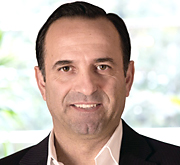 Vancouver, BC-based Quini provides wine and restaurant industry execs with real-time wine tasting sensory, attitude and ratings data, analytics and software solutions. The firm's data collection and live custom analytics platform, QUINI DATA, taps into its wine tasting event management software applications, consumer tasting panel network, and machine learning algorithms.
This platform, which is now accessible via mobile, offers access to a new analytics dashboard, through which wine professionals can obtain answers on-demand, and support the various business functions in a winery. This includes marketing, business intelligence, wine making and innovation teams, consumer insight managers, direct to consumer (DTC) and wine club groups. In addition, Quini has moved its platform away from the use of third-party data visualization software, eliminating all related licensing costs.
CEO Roger Noujeim (pictured) comments: 'We recognize that busy executives don't always have time to dig deep into data. Product analysis at a glance, on a single screen via mobile, enables the professional to be better informed with consumer intelligence, where and when they need it. Anyone at a winery who can benefit from access to consumer sensory data should and can now have that access'.
Web site: www.quiniwine.com .